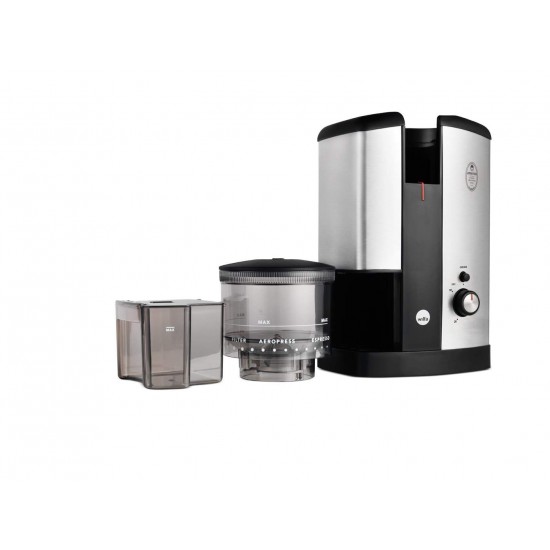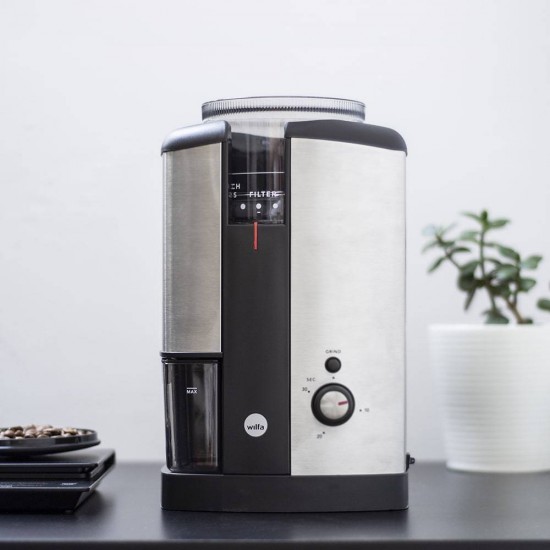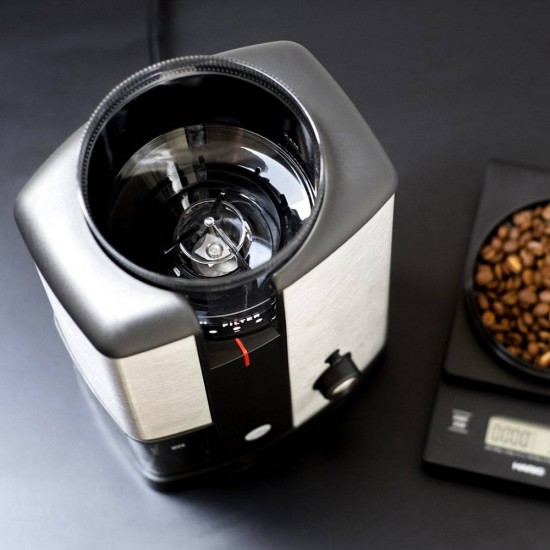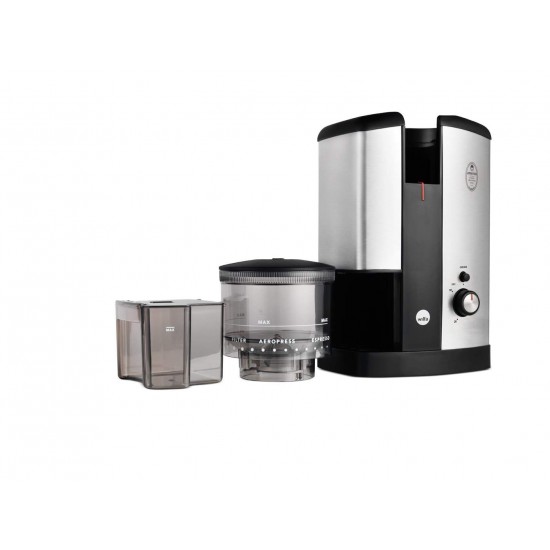 Coffee Grinder Wilfa Svart (Brand New)
THIS PRODUCT QUALIFIES FOR FREE DELIVERY
When you purchase this product, your entire basket will be delivered anywhere within the United Kingdom completely free of charge!
Sleek and approachable, the affordable Wilfa Svart Aroma Grinder is compatible with a variety of brew methods: namely, the filter, french press, Aeropress and percolator, and produces a highly consistent grind.
With an easy-to-use interface, you'll find no trouble make a professional-tasting brew, either at home or in a professional cafe environment using the Wilfa Svart Aroma Precision Coffee Grinder. Made of polycarbonate and steel, with steel conical burrs and a detachable 250g hopper, this quality Wilfa coffee grinder is a portable and modern companion to any coffee connoisseur's daily coffee routine.
Wilfa Svart Coffee Grinder Additional info:
Adjustable grind size for steeped brewing through to espresso extraction
Intelligent grind basket to minimise mess
Adjustable grind time for "set and forget" coffee grinding
UK Three Pin plug