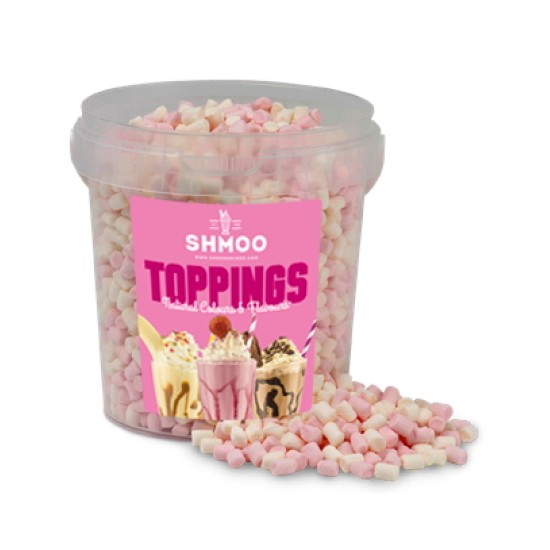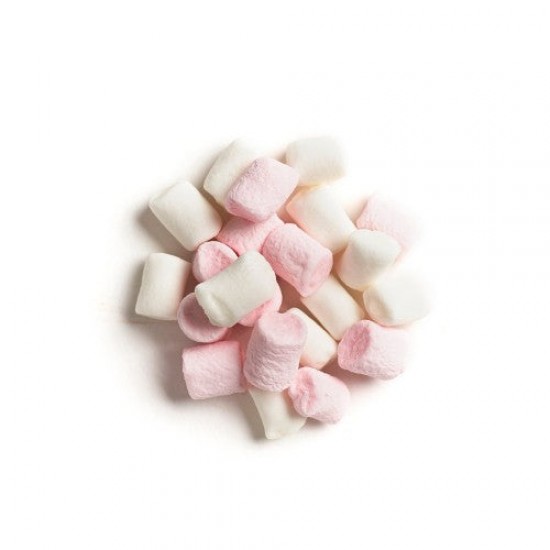 Shmoo toppings White Micro Marshmallows (200g)
A fab way to finish off your Shmoo shake. Add a sprinkling of these micro pink and white marshmallows to your thick shakes. Pink and white vanilla flavoured micro marshmallows.
No artificial colours, flavourings or preservatives.
Bag Size: 200g.
Ingredients: Glucose-fructose syrup, Water, Pork Gelatine, Anti-caking agent (Maize Starch, Colour (E162), Flavouring.
Nutrition Information: Per 100g as sold: Energy 1378kJ/324kcal, Fat 0g, of which saturates 0g, Carbohydrates 76.5g, of which sugars 65.1g, Protein 4.7g, Salt 0.02g.
Store in a cool dry place.