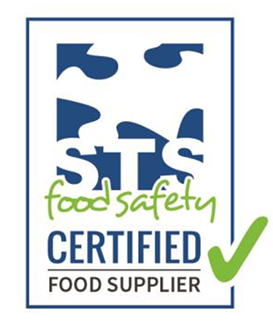 STS Food Safety Accreditation
We adhere to legislation and stringent food safety laws which protects consumers of food and products bought from our websites.
We are the only UK company which has the certification for operating vending machines and warehousing.
We are assessed annually by food safety inspectors, who visit to check our operation and management systems.
This gives our customers the confidence when buying our products, that they have passed safety regulations and are safe to consume. Every step of the process has been checked from the Manufacturer to the table.
Our warehousing and vending also are checked by the local environmental health officers, we have always maintained a 5 star health rating for all of our operations.
Find Out More - Download Brochure