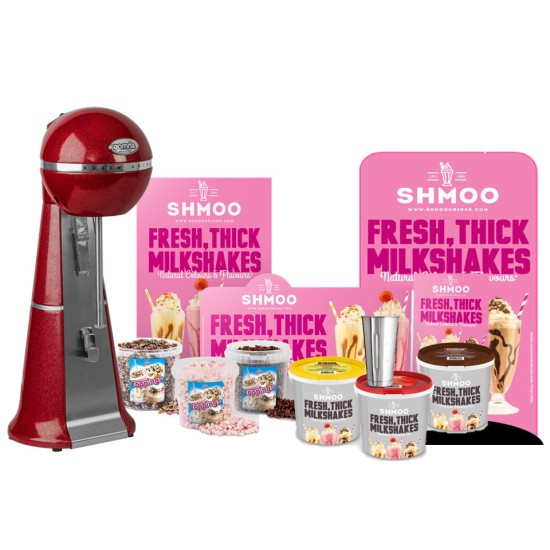 Free Delivery
Shmoo Milkshake Complete Kit
THIS PRODUCT QUALIFIES FOR FREE DELIVERY
When you purchase this product, your entire basket will be delivered anywhere within the United Kingdom completely free of charge!
This complete kit has everything you need to get started.
120 drinks per tub.
This kit comprises of the most popular flavours, and all the tools that you need to make instant profit!