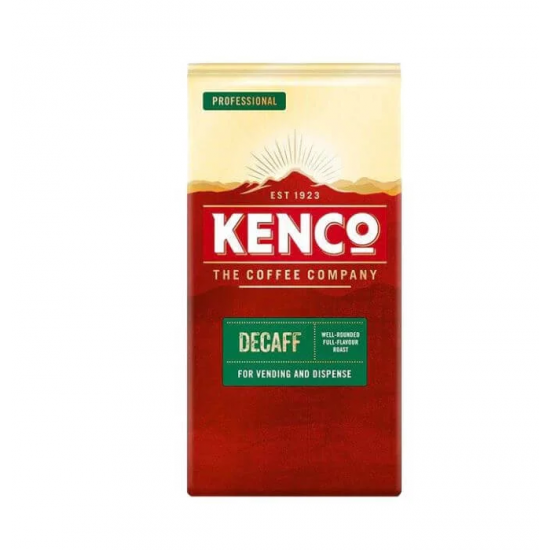 Kenco decaffeinated vending Colombian freeze dried coffee granules (300g)
Kenco Freeze Dried Decaf Coffee is perfect for use in all instant coffee machines.
Box Quantity: 1 x 300g bag
An excellent alternative to beans!
The Kenco range is freeze dried to ensure that the rich and smooth tastes remain consistent time after time. Taste options include Kenco Smooth Roast, a blend roasted to be smooth in taste but rich in aroma, Kenco Really Rich, a rich full bodied experience, and decaffeinated made from finest arabica beans.