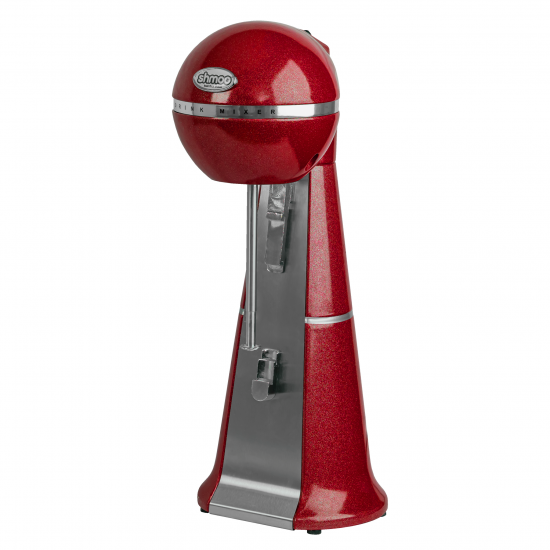 Shmoo Milkshake Spindle Mixer (inc. VAT & Delivery)
THIS PRODUCT QUALIFIES FOR FREE UK DELIVERY
When you purchase this product, your entire basket will be delivered anywhere within the United Kingdom completely free of charge!
Use the Shmoo Spindle Mixer with the Shmoo Milkshake powders to create delicious thick shakes in seconds.
The Shmoo Mixer takes up minimal space, has low running costs, is very easy to clean, and is very quiet - making it an ideal choice for any business or home-user wanting to create tasty milkshakes with no hassle.
Technical Data
Diameter - 18cm
Height: 48cm
Power: 350 Watts
12 Months Manufacturers Warranty
Shmoo - The Best Thick-Shake Concept!
The Shmoo journey began in 1996. After returning from Australia, they decided to do something about British milkshakes and had a vision for a Thickshake concept that would sweep away weak and watery and make British Milkshakes Great again.
Shmoo is unique; drinkers enjoy the fabulous texture made possible by the unique combination of machine and ingredients. Sellers love the simplicity and consistency. Shmoo promises great results every shake and can be served in Diner Style glasses, in a contemporary Take Away Cup or as an iced Shmooaccino. Shmoo makes a great base for Freakshakes.
With no artificial colours, preservatives or sweeteners and less sugar than other thick milkshakes there's lots to enjoy. Dive in.