Please look at our food and drink vending range, these are available to you free of charge under the full free vending services
Renowned for our stylish, modern vending machines, premium quality, branded products, healthy product choices and superior service levels; We are also able to offer our fantastic "Free Full Service" option to your organisation!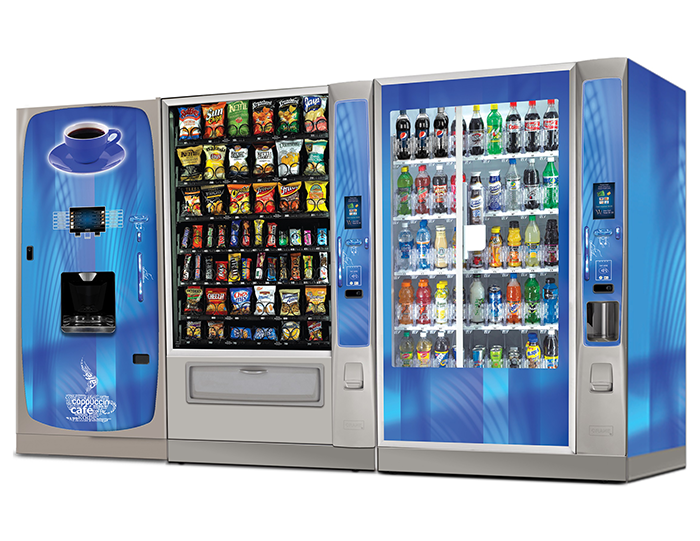 Our Free Full Service option includes:
Free Equipment
Free Refilling
Free Sanitising
Free repairs & maintenance
No Fees Ever*
It has come to our attention that some vending machine companies will provide a free full service initially; however once the machines are installed hidden fees will begin to emerge.
Should our survey conclude that your location is suitable for our industry leading Free Full Service option and subject to your usage levels being maintained, Cheshire Vending will not charge you a single penny in fees - ever!*
Fair Pricing Policy
What's more, unlike some of our competitors, we do not offset the cost of providing these amazing free services - Our Fair Pricing Policy shows our commitment to providing you with very competitive vending prices.
Arrange Your Free Survey
Please contact us in order to arrange your free, no-obligation survey and consultation with a member of our professional team.
We will visit your site, assess your requirements and explain all the choices available to you.
*Subject to survey and our Terms & Conditions of Trade.