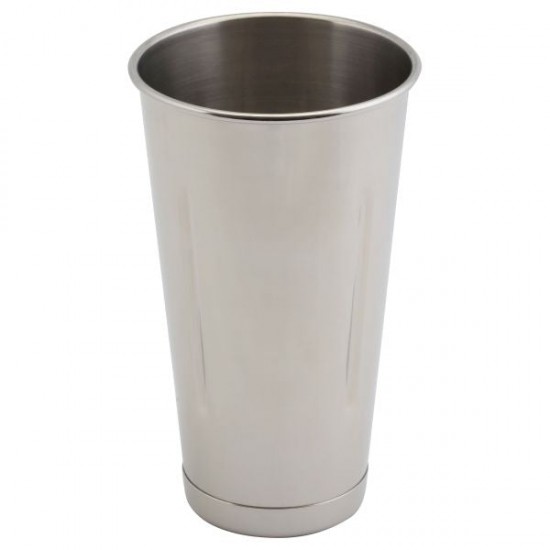 Shmoo Stainless Steel Milkshake Mixing Beaker (30oz / 85cl)
High quality stainless steel milkshake mixer for use with Shmoo milkshake. This mixing beaker allows for hands free mixer operation, with no mess or fuss.
NOTE:
This beaker is designed to fit the Shmoo Milkshake Spindle Mixer and will not fit the Commercial Milkshake/Frappé Drink Mixer.
Dimensions: 18 (H) x 10 Dia cm
Size: 30oz/85cl
Quantity: 1