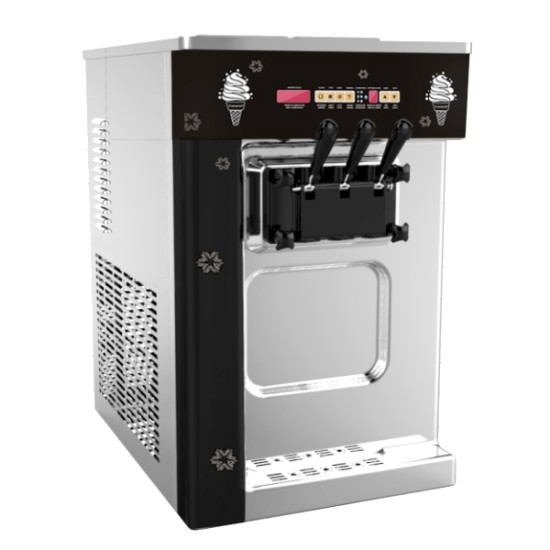 Free Delivery
"Mr Whippy" (Arctic 132 BA) Ice Cream Machine
THIS PRODUCT QUALIFIES FOR FREE DELIVERY
When you purchase this product, your entire basket will be delivered anywhere within the United Kingdom completely free of charge!
'Buy Now' Price:
£5,760.00
Excluding VAT = £4,800.00
"Mr Whippy" (Arctic 132 BA) Ice Cream Machine
This countertop gravity fed machine for the production of soft serve ice cream. Offering a combination of high production capacity and user-friendly operation, it is designed for rapid dispensing of swirled and spaghetti ice.
Two x One Mix Flavour Table Top Model with Full 304 stainless steel
Voltage display , electric current display , alarm system, Counter display, high /low voltage display , freezing cylinder protection
Compressor is Aspera /ACC • Expansion value is Danfoss Denmark
Protection of over-current and low-voltage
Low mix level alert by light, Digital display, simple control
Patent evaporator and beater design
With Pre-cooling System
Specifications
FLAVOUR = 2 x 1 mix
PRODUCT CAPACITY = 32 L/H
HOPPER = 12L
POWER SUPPLY = 2200
VOLTAGE = 220-240-50Hz
CYLINDER = 2 litre x 2
DIMENSIONS = 750 x 530 x 950