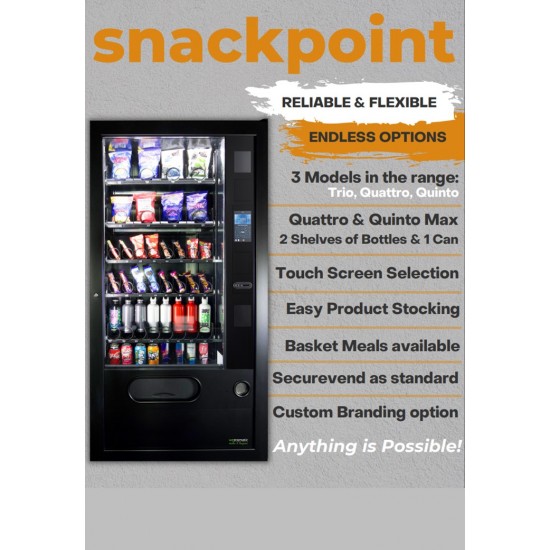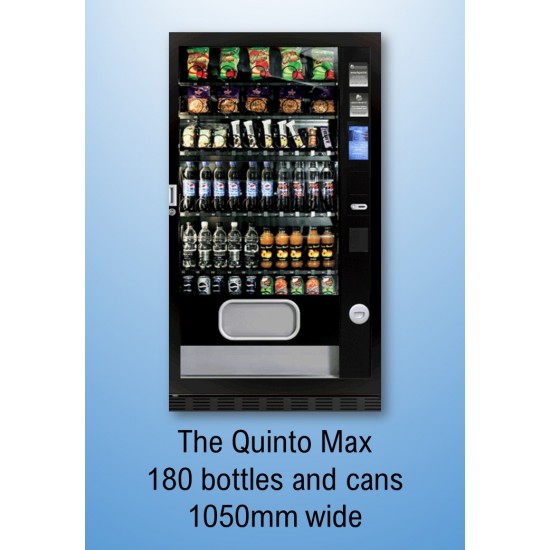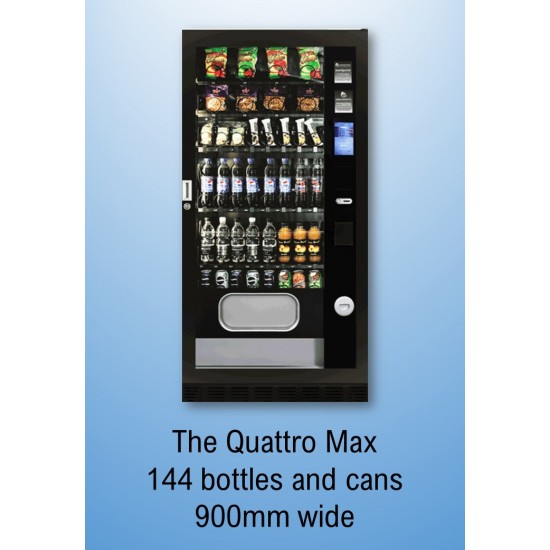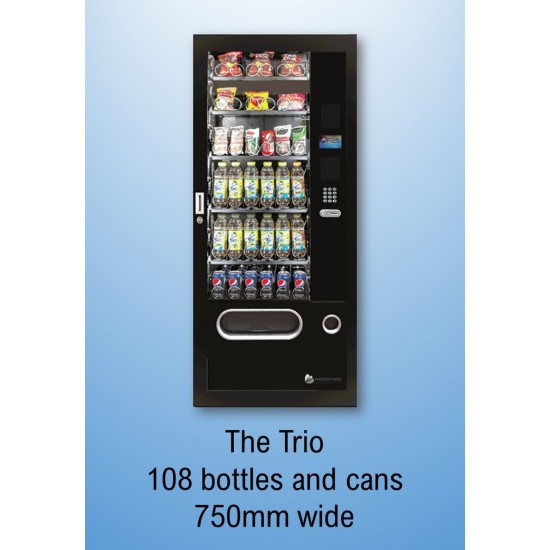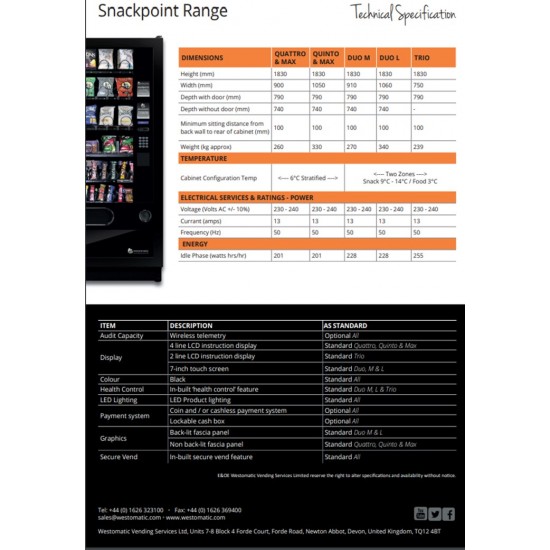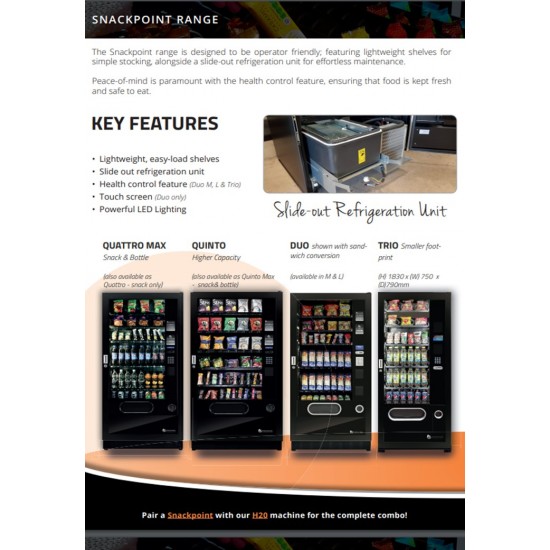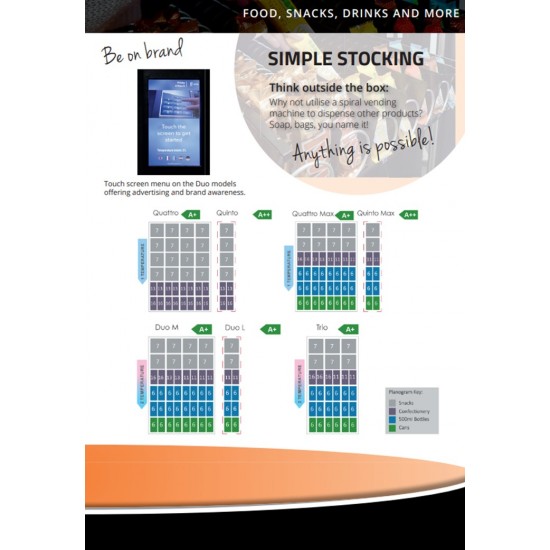 Free Delivery







Trio - Snack Vending Machine
THIS PRODUCT QUALIFIES FOR FREE DELIVERY
When you purchase this product, your entire basket will be delivered anywhere within the United Kingdom completely free of charge!
'Buy Now' Price:
£7,051.20
Excluding VAT = £5,876.00
Trio - Snack Vending Machine
The Snackpoint range is designed to be operator friendly; featuring lightweight shelves for simple stocking, alongside a slide-out refrigeration unit for effortless maintenance.
Peace-of-mind is paramount with the health control feature, ensuring that food is kept fresh and safe to eat.
Key Features:
Lightweight, easy-load shelves
Slide out refrigeration unit
Health control feature (Duo M, L & Trio)
Touch screen (Duo only)
Powerful LED Lighting
Effortless Operation
Technical Specification:
Capacity: 108 bottles and cans
Width: 750mm
Downloads: