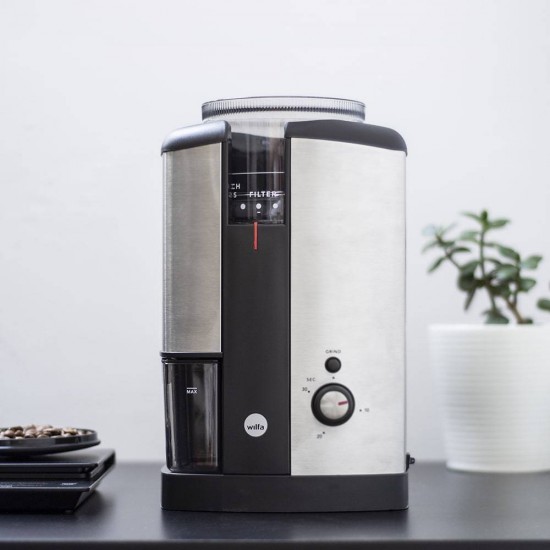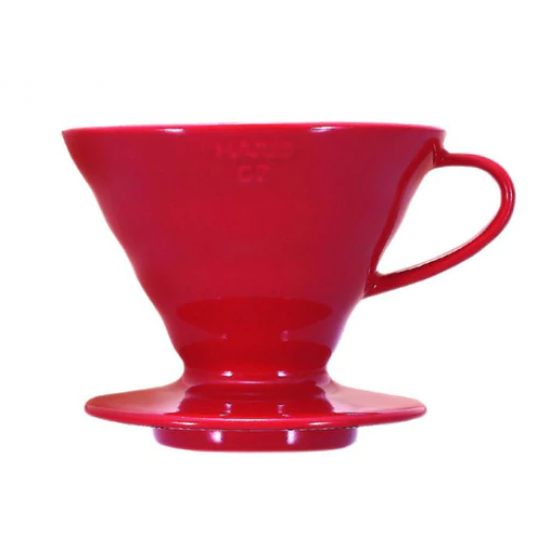 Coffee Grinder starter kit Wilfa Svart coffee Grinder and V60 Hario dripper (Inc VAT & Delivery)
THIS PRODUCT QUALIFIES FOR FREE UK DELIVERY
When you purchase this product, your entire basket will be delivered anywhere within the United Kingdom completely free of charge!
Coffee Grinder starter kit Wilfa Svart coffee Grinder and V60 Hario dripper (Inc VAT & Delivery)
Coffee Grinder Wilfa Svart
Sleek and approachable, the affordable Wilfa Svart Aroma Grinder is compatible with a variety of brew methods: namely, the filter, french press, Aeropress and percolator, and produces a highly consistent grind.
With an easy-to-use interface, you'll find no trouble make a professional-tasting brew, either at home or in a professional cafe environment using the Wilfa Svart Aroma Precision Coffee Grinder. Made of polycarbonate and steel, with steel conical burrs and a detachable 250g hopper, this quality Wilfa coffee grinder is a portable and modern companion to any coffee connoisseur's daily coffee routine.
Wilfa Svart Coffee Grinder Additional info:
Adjustable grind size for steeped brewing through to espresso extraction
Intelligent grind basket to minimise mess
Adjustable grind time for "set and forget" coffee grinding
UK Three Pin plug
Hario V60 Plastic Coffee Dripper
Hario V60 Plastic Dripper - Affordability and Functionality
Have you been wanting to buy a Hario V60 dripper but thought they are too pricey? Well, think again. While the plastic Hario V60 dripper might not be as fancy as the glass and metal drippers are; it still provides the brewer with an affordable and reliable alternative. The plastic Hario V60 will obviously not hold the heat as well as the copper dripper does but you will still be able to brew yourself a fantastic cup of coffee using the best-in-class Hario V60 method. Don't forget to grab some Hario V60 paper filters here.
Hario V60 Plastic Coffee Dripper Design
The Hario V60 plastic dripper certainly has its advantages. Because it has a body made from plastic it is strong and lightweight, making it ideal for you to bring it on a hiking trip or similar travelling adventures. The unique V60 design enables the brewer to orchestrate the brewing process and produce exactly the same delicious coffee every time.