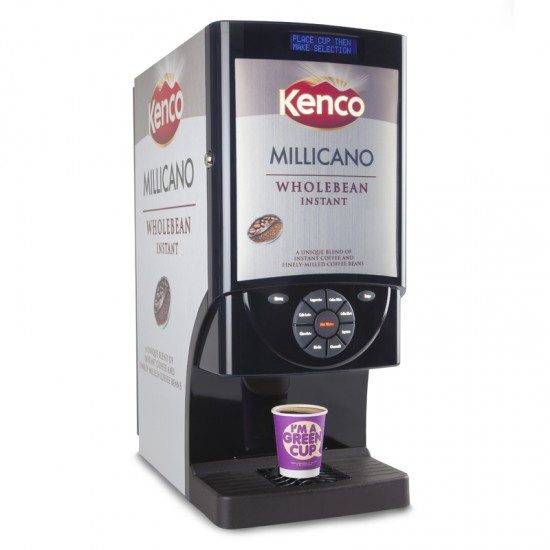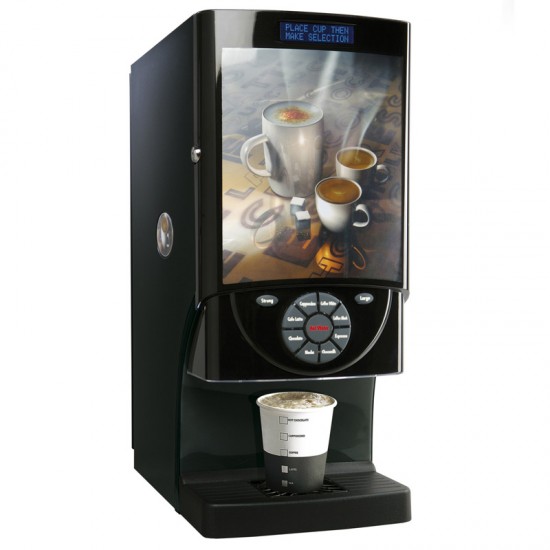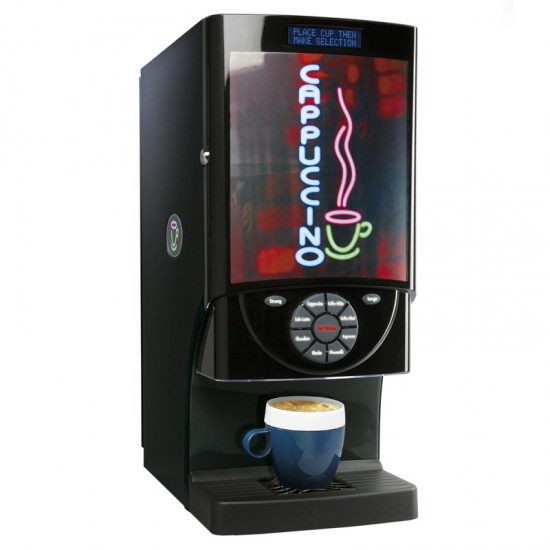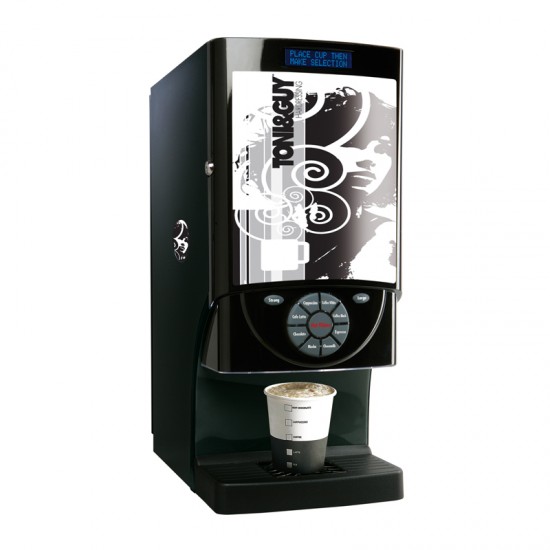 New




Commercial coffee machine Maxi sovereign free vend including vat and delivery
THIS PRODUCT QUALIFIES FOR FREE UK DELIVERY
When you purchase this product, your entire basket will be delivered anywhere within the United Kingdom completely free of charge!
'Buy Now' Price:
£1,941.00
Excluding VAT = £1,617.50
The Sovereign has been specially designed to meet the needs of outlets where this is a demand for quality beverages. The Sovereign offers a choice of eight beverages and hot water plus strong and large options as standard.
Features
Built-in menu including strong and large drinks
Full audit facility
New high speed delivery/whipping system
Advanced solid state heating 3kw (13A)
Programming in grams & millilitres
Pre-loaded drink defaults
Low voltage (12v) D.C control system
Mains water or pumped versions available
8 premium drinks
Hot water on demand or measured
Strong and large options built in as standard
Compact size
All new 2 line, 32 character white on black L.C.D display
All zintec chassis/polycarbonate door
New paint finish using metallic/polyester
New backlit front graphics (4 options)
Personalised front graphics at no extra cost (with supplied artwork)
Technical Data
Height: 66cm
Depth: 45.5cm
Width: 29cm
Weight: 25kg
Drink Throughput: 240 @ 3kw black coffee p/hour
Canister Capacities
Black Coffee: 250 @ 1.4g
White Coffee: 170 @ 4.5g
Cappuccino: 100 @ 7.5g
Chocolate: 75 @ 18g
Max Cup Height: 13cm
Drink Selection
Café Latté
Cappuccino
Chocolate
Chocomilk
Coffee Black
Coffee White
Espresso
Mocha
Hot Water