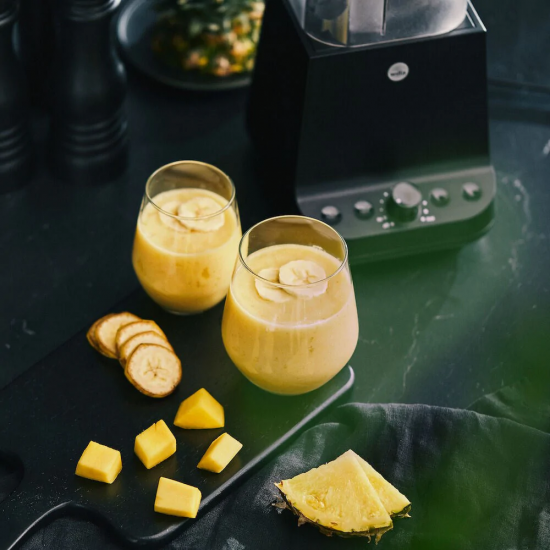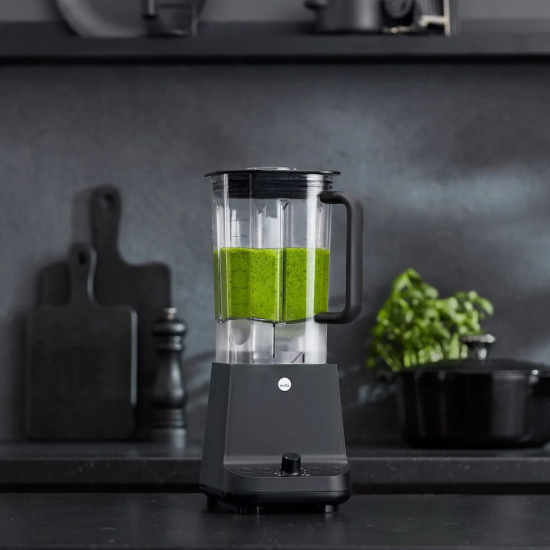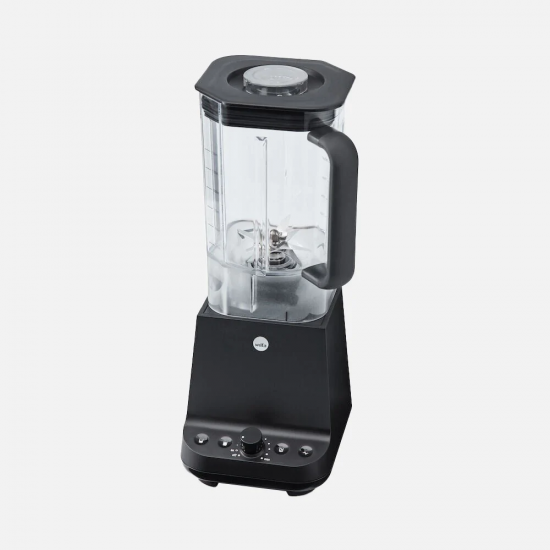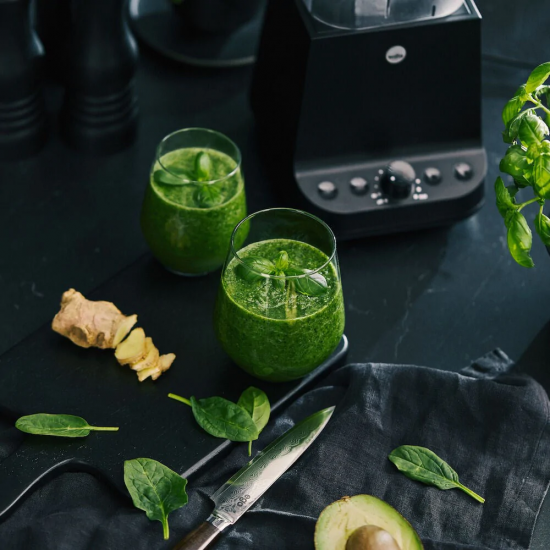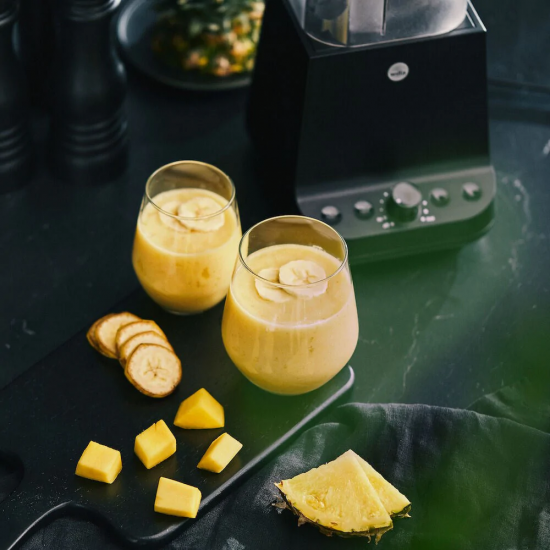 Free Delivery





Blender Wilfa Nutrismooth (Brand New, inc. VAT & Delivery)
THIS PRODUCT QUALIFIES FOR FREE DELIVERY
When you purchase this product, your entire basket will be delivered anywhere within the United Kingdom completely free of charge!
1400 watts
1.5 litre Tritan octagonal flask for optimal blending
3 programs and adjustable speed
Specially designed blades for effortless ice crushing
Solid jug
Whizz up smoothies, sauces soups and more with the Wilfa Nutrismooth Blender. This versatile blender has bladed specially designed for crushing ice, and a heat-proof jug making it suitable for a huge range of tasks. The 1400 watts motor and large 1.5l capacity flask make it a robust and reliable kitchen gadget that won't let you down.
The jug is a Tritan jug which means it is made of food-grade, high spec plastic that is resistant to crushing and can withstand up to 100 ° C. This makes the blender ideal for both cold drinks and hot dishes. For example, it is perfect for blending hot soup in. The jug is octagonal which aids the movement of the ingredients inside, helping everything to become optimally blended.
Specially designed blades for easy blending
The stainless steel blades are strong, sharp and durable, optimally shaped to blend efficiently, making easy work of crushing ice and slicing through ingredients.
3 preset programs and adjustable speed
Nutri Smooth has a pulse button, adjustable speed and 3 preset programs:
Half-Smoothie: for use in blending of smaller amounts of ingredients, up to 750 ml.
Full-Smoothie: for use in blending large amounts of ingredients, up to 1500 ml.
Ice crushing: specially designed blades ensure efficient crushing of ice.
Measurement marking
On the side of the jug is a practical measuring mark in three different units; litres, cups and ounces, so you can make good dishes and drinks according to Norwegian, American and English recipes without having to recalculate.
Cover
The lid has a separate hatch opening for easy addition of food and liquid.
Warranty
The blender comes with an industry-leading 5 year warranty.
Cleaning
The blender is easy to clean after use, rinse it with water, fill the jug with warm water and add a small drop of detergent, turn up the speed and let it wash itself well. Pour out the soapy water and repeat the process without soap.