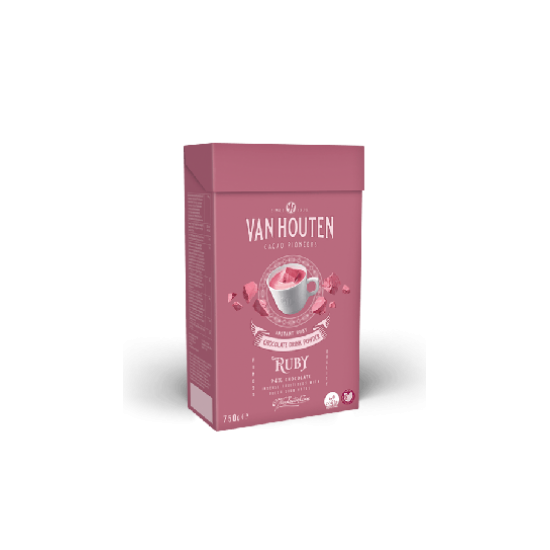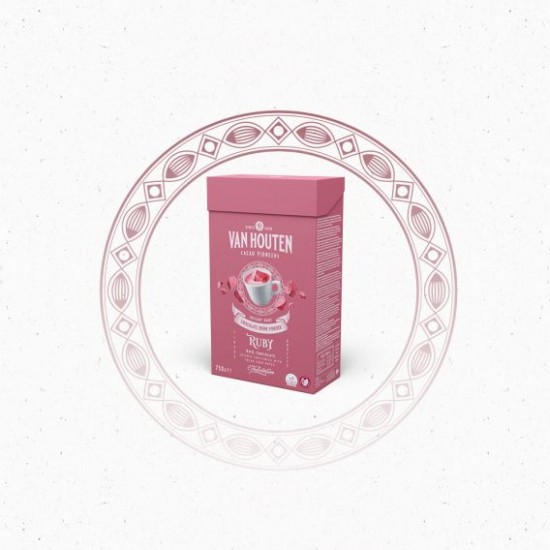 New


Hot chocolate Speciality Van Houten Ruby (10 x 750g)
THIS PRODUCT QUALIFIES FOR FREE UK DELIVERY
When you purchase this product, your entire basket will be delivered anywhere within the United Kingdom completely free of charge!
VH ruby chocolate drink powder - Van Houten Ruby Chocolate Drink powder is the world's first Ruby Chocolate Drink powder. Ruby is the 4th type of chocolate and an entirely unique taste experience that will stimulate your customers' senses. Neither bitter, milky or sweet. Ruby provides a balance of fresh berry fruitiness and luscious smoothness. Start creating wonderful moments with Ruby Chocolate drink powder today.
Drink powder with milk chocolate (93.6%) and vegetable concentrates

Recommended dosage:

35 g to 200 ml milk (70°C)
Ingredients:
Sugar, whole milk powder, cocoa butter, cocoa mass, skimmed milk powder, red beet concentrate (3%), whey powder (milk), orange carrot concentrate (0.5%), acid (citric acid), natural vanilla flavouring.